He saved with an outstretched arm, is this a coincidence or God's confirmation? 
Our Message – An Inspirational book of Christian Testimonies written by eleven people sharing their Christian Faith. Self published by Greg Miller.
The first photo used in Our Message is of an afternoon storm passing out to sea from Point Arkwright, on Queensland's Sunshine Coast. This photo, taken in November 2013 is used to supplement text from the Holy Bible where in the New Testament book of Revelation 1:7 the writer John says, "Look! He comes with the clouds of heaven. And everyone will see him…"
It wasn't until I had chosen this photo for Our Message that I realised that there is an image in the clouds that resembles an outstretched arm. It's in the right hand side of the photo.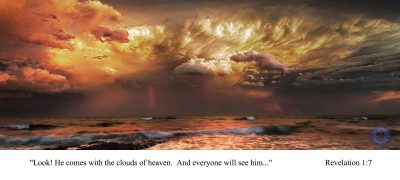 "This photo is from the book "Our Message". The book explains the Christian Faith through the testimony of eleven Christians from Coolum Beach Baptist Church, Coolum Beach, Queensland, Australia".
The prologue written in the book of Revelation 1 (New International Version) says, The revelation from Jesus Christ, which God gave him to show his servants what must soon take place. He made it known by sending his angel to his servant John, 2 who testifies to everything he saw—that is, the word of God and the testimony of Jesus Christ. 3 Blessed is the one who reads aloud the words of this prophecy, and blessed are those who hear it and take to heart what is written in it, because the time is near.
Recently, I was reading the Book of Exodus, (Holy Bible, Old Testament), and there in chapter 6 verse 6 God says to His chosen people, the Israelites: I am the Lord, and I will bring you out from under the yoke of the Egyptians. I will free you from being slaves to them, and I will redeem you with an outstretched arm and with mighty acts of judgment.
I find it quite fitting that Our Message is about people sharing their Christian faith, and here In the final book of Revelation, God speaks of how Jesus Christ will judge and save His people. He will come with the clouds of heaven. And everyone will see him.
Upon researching the Holy Bible, the term outstretched arm, appears no less than seventeen times in the Old Testament writings. Is this image in my photo simply a coincidence or is God sharing with us about His Message?
Our Message has been designed to give the reader a simple understanding of God's plan for our salvation. Our Message may assist you to understand God's love and his plan for your eternity.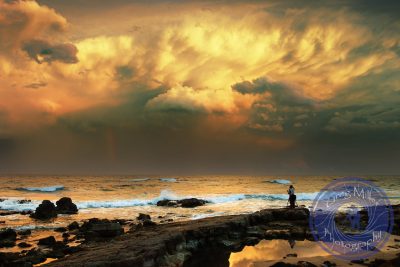 November storm, 2013. Photo by Judy Miller. Photographer in the photo is Greg Miller.